What was your first impression when you met Jason? How has he changed over the years?
It was so long ago! Jason has always been a fiercely loyal and committed friend. The only thing that's changed about Jason over the past 11 years is just that he's more recognizable now. Occasionally I use that to my advantage by dropping the Wu name when I need a great dinner reservation!
What is your favorite memory with Jason over the past 10+ years?
There are too many to count! Jason, Gustavo and I have gone on some great getaways together. One of my favorites was celebrating Thanksgiving in Miami at the St. Regis Bal Harbor in 2012. We ate breakfast in our robes every morning, lounged poolside in the cabanas, ate great food and drank too many cocktails. I'll always be thankful for the memories from that Thanksgiving weekend.
What is your funniest memory of Jason?
Jason is hysterical! Aside from being one of the most talented designers in the world, his best quality is his sense of humor. We share lots of inside jokes, stupid sayings, a tendency to embellish stories and a mutual obsession with cats. One memory that still has me laughing is when Jason played DJ at his own wedding in Tulum and took over the entire dance floor. He was hilarious!
Jason often speaks about forging friendships in New York City that have turned into family. How is the friend-group that you and Jason share like family for you?
They are my go-to people. We love each other unconditionally, like family. Jason and Gustavo are my biggest fans and supporters. We usually spend Christmas together at my parents' house upstate. They have become like an extension of my own family.
How do you balance a successful career with friends, family and volunteering?
I am lucky to have a job that allows for generous time off to volunteer abroad as well as support the charities that I am involved with here in NYC. When I do volunteer abroad, I am able to completely disconnect from my job and focus on my humanitarian work. We all have to make time for the things that matter. For me, that's family, friends and volunteer work.
How would you describe your typical Saturday and Sunday?
My Saturday routine is a great workout, Starbucks and then me time. I really enjoy being solo on Saturday mornings and afternoons. Sunday night, as long as Jason is in town, is dinner at his place. Jason is an amazing cook and a fantastic host. We have been doing Sunday dinners together for over 10 years.
You are very passionate about charity and volunteer work. What are your favorite causes and what inspired you to focus on those needs?
Volunteering is something that I am extremely committed to both here in the U.S. and abroad. I have spent time working in orphanages in developing countries. I am on the unior Board of some organizations here in NYC, including Bubble, which provides health and wellness programs and healthy eating options to children in underserved communities in the boroughs. Most recently, the refugee crisis in Syria has become one of my main focuses.
Tell us about your decision to visit a Syrian refugee camp in Chio, Greece.
I feel like the media's focus on the refugee crisis has faded, which is very troubling. It's an unfathomable human tragedy and I felt the need to do whatever I could to help the refugees. After a lot of research, I found a wonderful NGO that is making a true difference and I jumped at the chance to contribute.
What was the most most challenging part of your time in Greece?
It was extremely emotional to hear the stories of the death and destruction that the refugees have experienced. You want to help and get them safely to Europe where they can start new lives, but so many governments will not accept them. I made dear friends in the refugee camp and I know that we will be united for life.
What is it like to return to your everyday life afterwards? How do you continue to contribute to helping victims of the war in Syria?
I returned from the refugee camp in July and I am still adjusting. I am physically in NYC, but my heart and mind are still with the refugees. I got to meet the most amazing people, but with Europe's borders closed their future is unknown. I try to raise awareness by talking about my experience.
What is next on your humanitarian agenda?
A few days after Christmas, I will return to Greece to volunteer again with the refugees. I am also contemplating helping in camps in Lebanon.
How can we get involved?
Thanks for asking! You can donate to my Crowdrise page. When in Greece, I use the funds to buy basic needs for the refugees and also donate to the NGO that I work with. The weather is changing in Greece and the refugees will need warmer clothes and other basic supplies.
https://www.crowdrise.com/syrian-refugee-crises/fundraiser/kimproal
What qualities do you think most describe the #GREYGirl?
I think a #GREYGirl is charming. She is confident, smart, engaging, stylish and likes to have fun - a girl that people want to hang out with. A #GREYGirl is comfortable in her skin and doesn't have to try too hard. Classic but playful.
What do you think inspired Jason to create GREY?
His friends! He was inspired by women in his inner circle, like me who can't afford an entire closet full of Jason Wu but still want to wear beautiful clothes. GREY is the sophistication and elegance of Jason Wu with a casual twist. I can wear it on Saturday leaving my workout, to Sunday dinner with Jason, on a plane, or to a business meeting. Grey Jason Wu has special pieces that I'll have forever but also make sense in the context of my everyday life.
How would you describe your own personal style? What are the staples of your everyday wardrobe?
I wear Stan Smiths with everything - dresses, skirts, jeans. I'm also guilty of loving a high-waisted midi skirt or pants with a mid-drift baring top. The only bags I carry, lucky me, are Jason Wu handbags. And of course, GREY! I take my intarsia bunny sweater with me everywhere I go.
Which piece from the GREY Fall collection would you wear:
to brunch?
Leather pencil skirt and chunky cashmere blend sweater – with Stan Smiths.
on a first date?
Striped twill pants paired with a mid-drift top.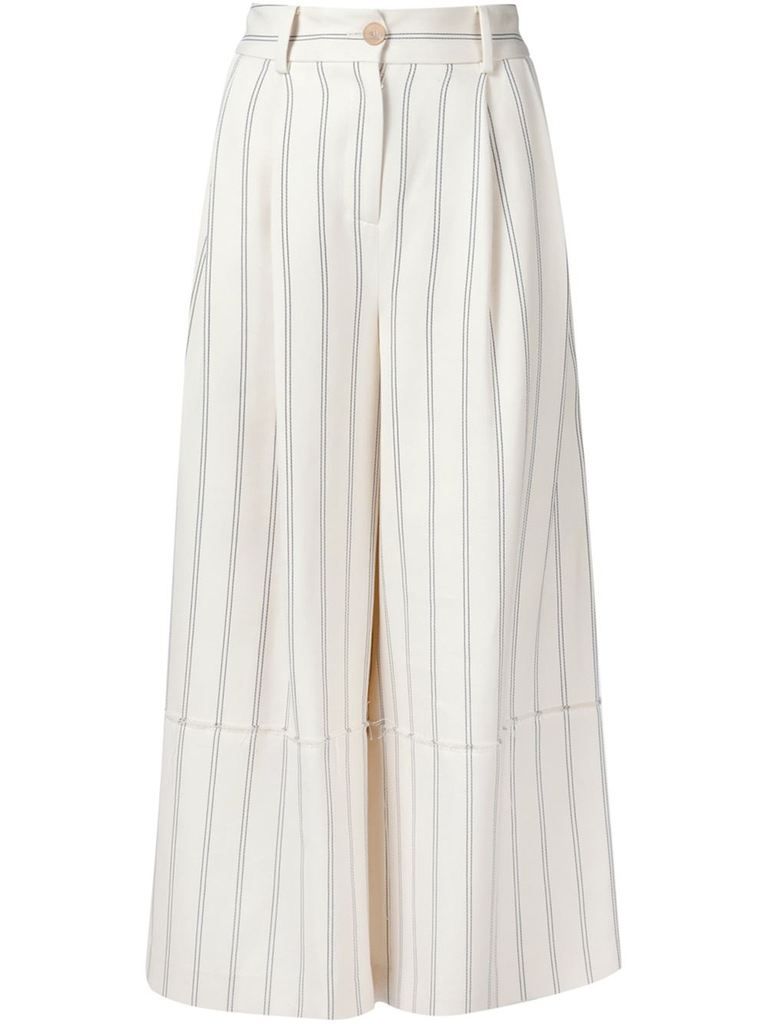 to work?
Black crepe pleated pants – like every single day.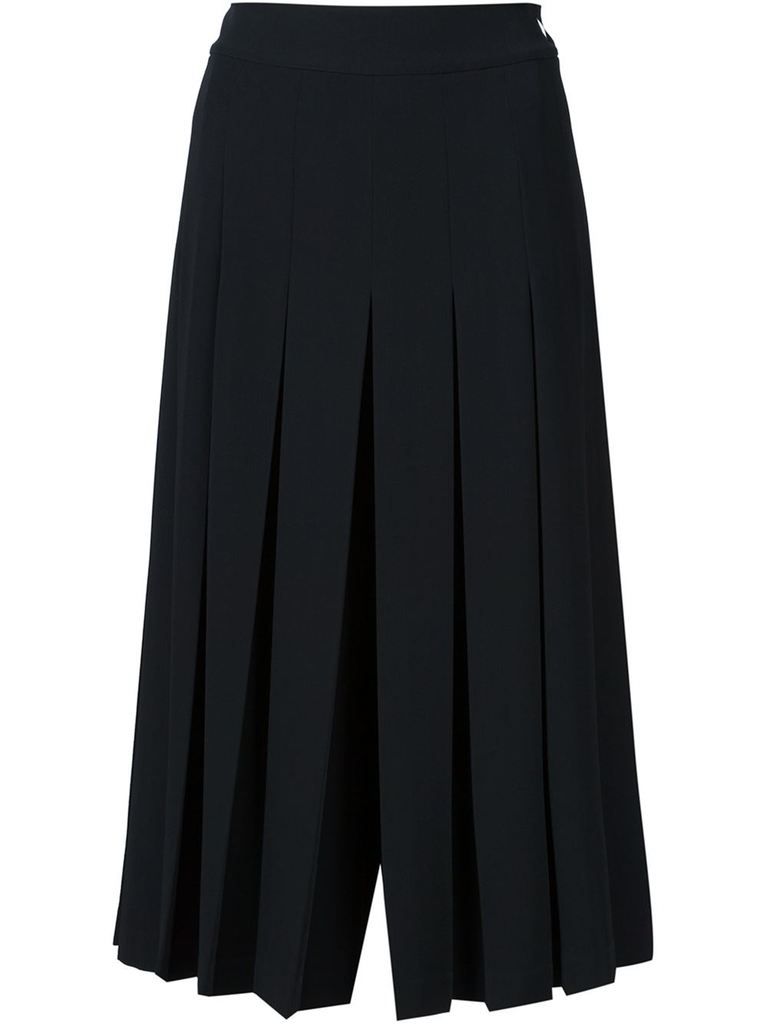 to a wedding?
Black ribbed stretch knit dress.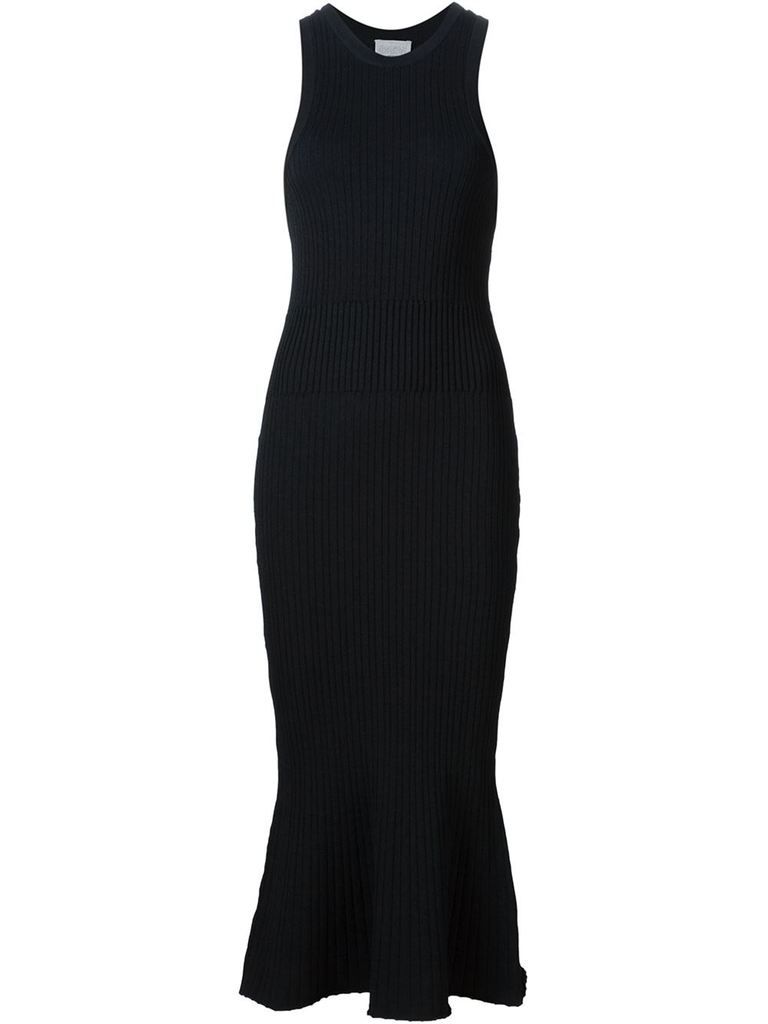 leaving the gym?
I always wear a cashmere sweater to and from the gym. I wear the intarsia bunny sweater or the cashmere blend funnel neck sweater– feels so cozy to slip on after a tough workout.