GREY Girl Spotlight: Angelica Hicks
Clever and artistic: two words that perfectly describe #GREYGirl and illustrator Angelica Hicks. Her punny drawings combine fashion and whimsy, and her Instagram (@angelicahicks) has become one of our obsessions. Her keen sense of humor, artistic ability and fashion know-how are only a few reasons she's one of our favorite inspirations. Read below as we spotlight her affinity for sticky toffee pudding and Pink Floyd.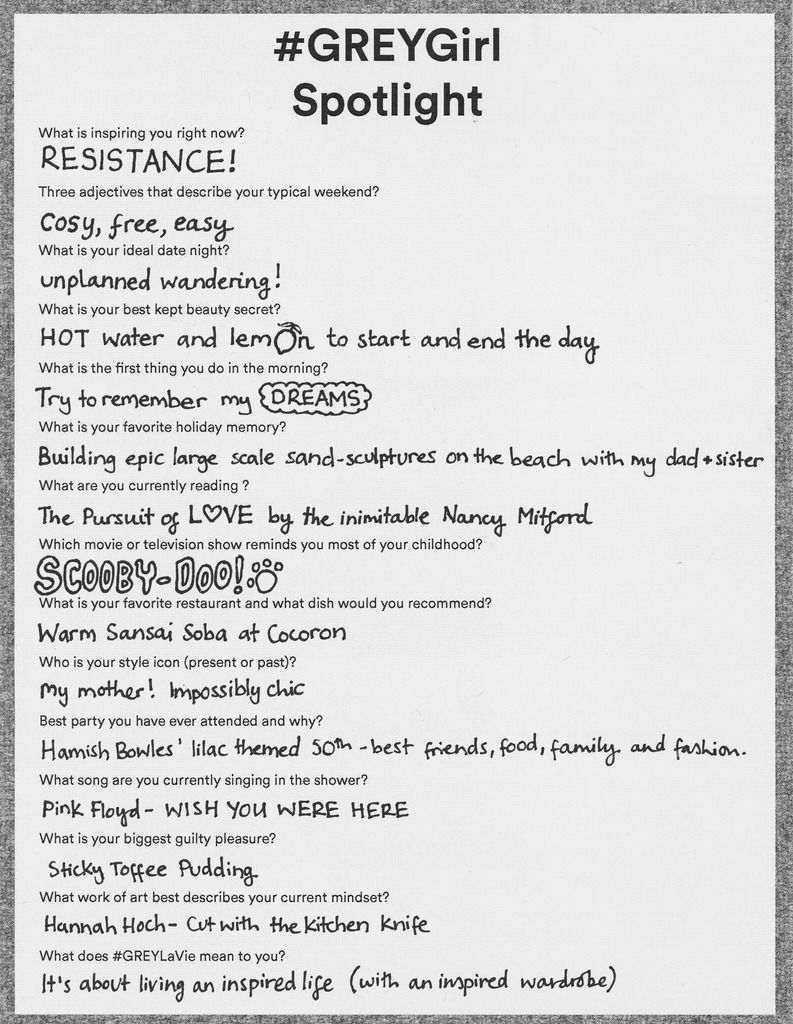 Connect with us on Instagram @greyjasonwu to tell us which #GREYGirl you want to spotlight next.