GREY Girl Spotlight: Camille Becerra
There's an undeniably engaging and charming presence about Chef and #GREYGirl Camille Becerra. Her passionate, yet grounded nature shines through her big smile and warm brown eyes. Jason and Camille combined forces for our third dinner in the GREY dinner series to host a magical evening filled with good food and good friends. Beautiful, kind, hard-working and incredibly stylish; Camille is one of our ultimate muses. Read below as we Spotlight #GREYGirl Camille.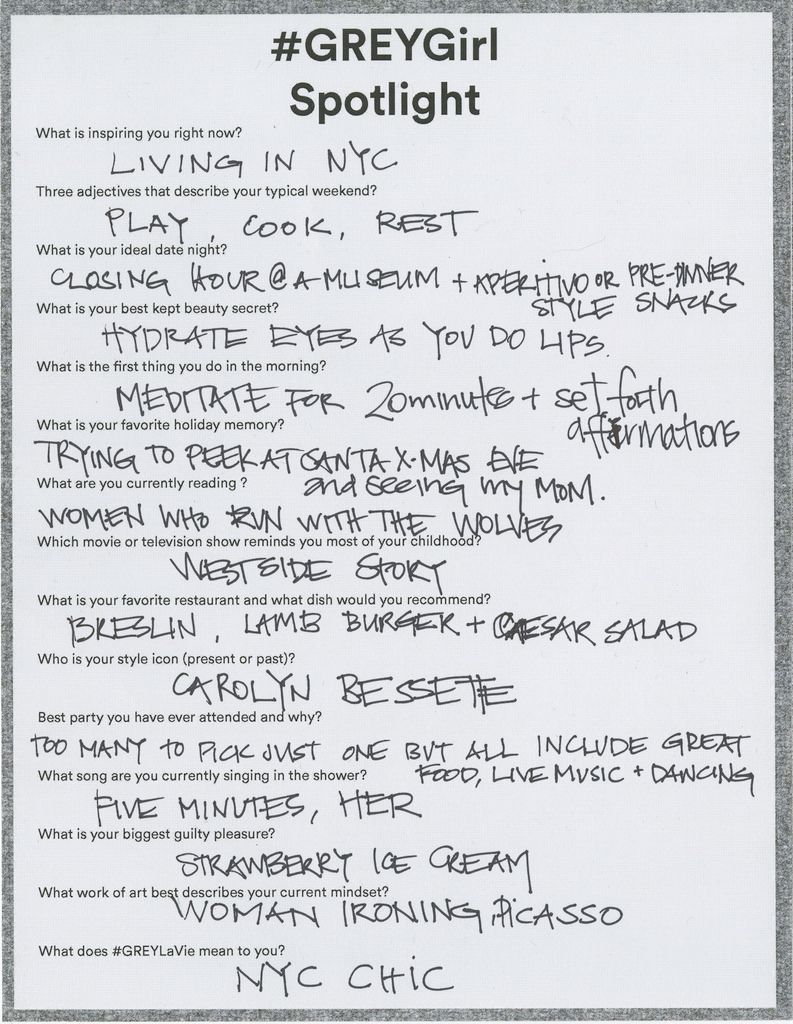 Connect with us on Instagram @greyjasonwu to tell us which #GREYGirl you want to spotlight next.